Theory of Magic (Arcanum)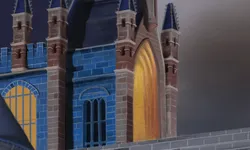 rated 4.7 stars, 73 ratings
no tags
Posted May 22, 2023. Updated May 22, 2023. Has been played for 10079 hours.
description
---
From a lowly Stable hand, rise to the pinnacle of Arcane Power. Outfit a lair. Learn spells. Explore dungeons and find new classes. Try separate schools of magic and focus on different intricacies of magic along the way.
NOTE: The main developer is lerpinglemur. I am one of the maintainers, who got his permission to post the game here.
This game is open source and found on: gitlab
Also feel free to join us on discord