Prestige Layers THE GAME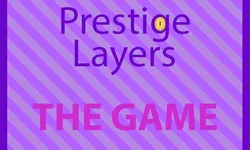 developed by

Dimi7ar

rated 3.8 stars, 49 ratings
rated 3.8 stars, 49 ratings
in-development
beta
clicker
prestige
unity
Posted July 30, 2023. Updated August 15, 2023. Has been played for 1614 hours.
description
---
There is no update currently, but I am working on one. I don't know why it got bumped I just wanted to change the name of the github page.
Prestige Layers THE GAME is an incremental game with the main point being, having a lot of prestige layers enchancing one another.
Reset your progress, so you can get even MORE progress later.
Current amount of prestige layers: 4
Current end of content: Level 1000
similar games