Incremental God Tree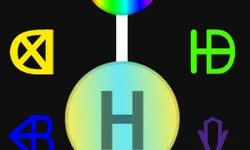 Posted May 10, 2023. Updated May 10, 2023. Has been played for 21521 hours.
description
---
latest update
---
May 10, 2023
v1.1b - Beta Release #2: Omega, Aarex, and more singularity.
Added MUSIC! There are currently six songs.
Added omega.
Added omega layers.
Added aarexian energy.
Added aarexian balancing.
Added true singularity.
Fixed bugs.
Endgame: Unlocked Cante, around eee12 points.
v1.0b - Beta Release #1: The beginning of everything.
Added incremental layer.
Added trees.
Added computer.
Added coding.
Added infinity.
Added singularity.
Added jacorbian balancing.
Added achievements, fun achievements, and community achievements.
Added hub layer.
Added willpower.
Added shrines.
Added prestige power.
Added assembly line.
Endgame: Unlocked omega, around ee35 points.
view all updates
similar games