Eternal Dice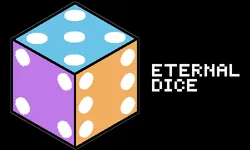 Posted August 9, 2023. Updated August 9, 2023. Has been played for 153 hours.
description
---
a mod of MrRedShark77's Endless Dice
this game is in beta, expect bugs or unfinished content
Eternal Dice is a game where you battle against many enemies with dice that can help you win. Everytime you win a battle, you and your enemy get a card. Cards can increase your stats and make battles easier, however the enemy will also get a card too.
similar games