Commit Murder On Walls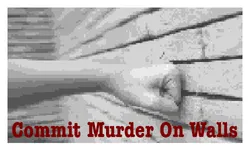 Posted May 31, 2023. Updated June 2, 2023. Has been played for 50 hours.
description
---
A game about breaking walls! If you think this should have to "non-incremental" tag, please tell me. I also need ideas, also, thanks wackbyte :3,and, thanks manfroze for the thumbnail.
latest update
---
Saves but no cheat
1.wackbyte2
June 2, 2023
Better Saving. Added:
New saves (you will have to hard reset your game.)
Credits
a new feature, if you look in the code. this new feature is gonna be in 1.cello
view all updates
similar games