VNGI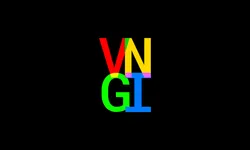 Posted October 14, 2023. Updated October 21, 2023. Has been played for 1598 hours.
description
---
Raise your version number as you explore the most accurate journey of a game developer.
latest update
---
Little Things
v0.1.1
October 21, 2023
no new content, per se, but lots of delicious changes:
added achievements
added some statistics
slightly buffed promoting your server
caffeinate is now available from the start
you now work on your game after completing a job shift
added arrow-key navigation
added tooltips to currencies
changed some styling
navigation bar made horizontal (fixed on firefox too)
fixed a NaN issue with discord members
hard refresh with ctrl + f5, or cmd + shift + r to fix css.
please let me know if any new issues arise, and thank you for playing.
view all updates
similar games