my very good tree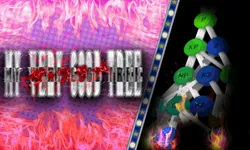 Posted July 5, 2023. Updated September 15, 2023. Has been played for 2788 hours.
description
---
You know what they say. The more the merrier... And boy, does it get bad- i mean good real fast >:]
Besides that, this TMT is an overgrown parody of generic TMT mods and NG-X modes with more twists and layers than i admit to tell, few neat modes to bend the pacing of said mod to your will and probably the best mobile support you can find amongst other TMTs.
If you found any bugs, have feedback or suggestions, please tell me about them in a comment section or chat.
check out jacorb's other games btw
Discord (fr????): https://discord.gg/ZevGeWKdya
latest update
---
September 15, 2023
v5.14
[NOSTALGIA]
[MISC]
Fixed few small bugs and nuances
Added "Goofy Ass Assistance" mode
Added Tera Prestige Layer
Changed first five achievement's names
view all updates
similar games