The Tree of Life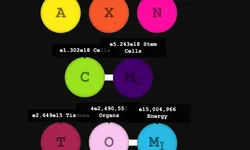 developed by

pg132

rated 3.7 stars, 39 ratings
rated 3.7 stars, 39 ratings
tmt
js
idle
prestige
automation
Posted May 26, 2023. Updated July 1, 2023. Has been played for 10732 hours.
description
---
An extremely long TMT-based game! Contains dozens of layers, currencies, and minigames!
latest update
---
v2.065
v2.065
July 1, 2023
Balanced Extreme Mode until 239 Chromosomes.
Fixed achievement hovering making it grow.
Fixed a bunch of small wording issues.
Added two custom saves.
view all updates
similar games