Pipegame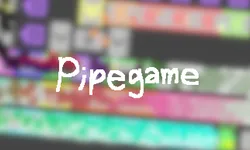 developed by

yhvr

owner

rated 4.2 stars, 44 ratings
rated 4.2 stars, 44 ratings
js
active
prestige
strategy
micro-management
Posted May 9, 2023. Updated May 9, 2023. Has been played for 907 hours.
description
---
Pipegame is a factory-like incremental. If you've ever played Miner's Haven, you'll be right at home :)
I got the idea to make this after seeing games like this on the Minehut Minecraft server, but I was irked off by the sheer amount of monetization. So I re-made them in the browser, for your enjoyment.
Controls
Click the "CTRL" button in-game to see controls.
If text is too small or large, you may want to adjust the Zoom Level in the settings.
similar games