The First Alkahistorian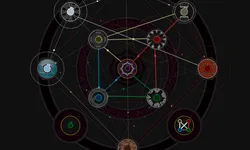 Posted July 1, 2023. Updated July 1, 2023. Has been played for 3138 hours.
description
---
Take the role of a young man seeking a cure for your father's illness by experimenting with the 4 basic elements across 3 stages of gameplay (and 1 side stage).
This game was posted by site staff on behalf of Nagshell with their explicit permission. If they ever make an account, the authorship of this game will be transferred to them.
similar games